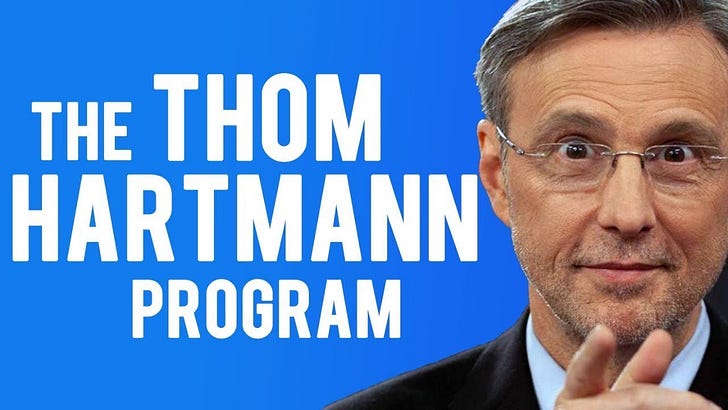 Jun 7 • 2HR 4M
Audio & Video Podcasts: Tuesday, June 6, 2023
Thom Hartmann Program: Audio & Video Podcasts
The full three-hour program, commercial and filler-free as an audio podcast. Plus the full three-hour video re-run, unedited. These are a paid subscriber benefit.
Hour 1: Here's the Truth - If You're Anti-Woke, You're Pro-Bigot
Hour 2: Nikki Haley fails to hide her bigotry and hate
Hour 3: Dr. Peter H. Gleick - The Three Ages of Water
Listen to this episode with a 7-day free trial
Subscribe to
The Thom Hartmann Radio & TV Program
to listen to this episode and get 7 days of free access to the full post archives.